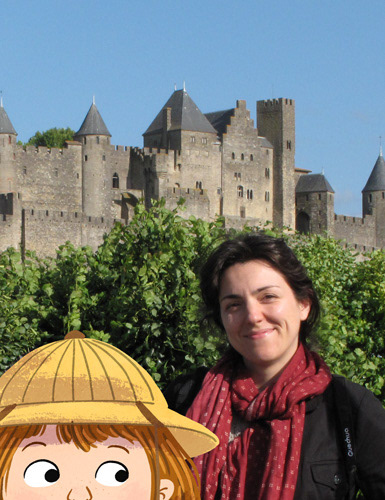 My name is Susana Gurrea and I am a children's book illustrator from sunny Barcelona, Spain.
I studied Illustration, Comic and a postgraduate in Illustration for Children's Books. My artwork is kind and colourful and I try to tell a story in each drawing. When I was a child I liked reading fairy tales, writing and drawing my own stories. I still do, so I hope to become an author someday :-)
Nowadays I live in a village near Barcelona, with my husband and my beatiful son, where I work as freelance illustrator for clients around the world. When I'm not drawing I spend my free time with family, walking through the forest, travelling and enjoying life... Honestly I can't imagine myself doing another thing.
Hola ! soy ilustradora infantil y juvenil de Barcelona.
· Graduated in Illustration at the Olot School of Art, Olot, Spain (Qualified in 2015)
· Course in Comic Illustration at Joso School, Barcelona, Spain (Qualified in 2015)
· Postgraduate in Illustration for Children's and Young Reader's Publications at the Eina University School of Design and Art, Barcelona, Spain (Qualified in 2016)
Editions Hatier · HarperCollins · Editions Milan · Oxford University Press · Editions Deux Coqs d'Or · Hachette Jeunesse · Floris Books (Kelpies) · McGraw Hill · Editions Sedrap · Éditions Auzou · Macmillan Group · Yoyo Books ·