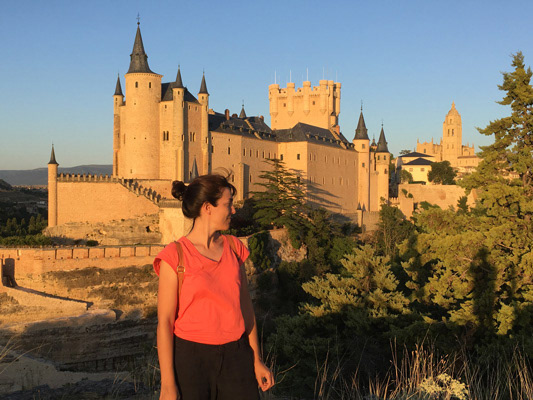 My name is Susana Gurrea and I am a children's book writer and illustrator from sunny Barcelona, Spain. 
I studied Illustration, Comic and a postgraduate in Illustration for Children's Books. Nowadays I live in a village near Barcelona, with my husband and my beatiful son, where I work as freelance illustrator for clients around the world. When I was a child I liked reading fairy tales, writing and drawing my own stories. I still do, so I hope to become an author someday :-)
Me llamo Susana Gurrea y soy ilustradora infantil y juvenil de Barcelona. He estudiado ilustración, cómic y un postgrado en ilustración para publicaciones infantiles y juveniles. Actualmente vivo en un pueblecito con mi familia, desde donde trabajo como ilustradora autónoma para clientes de todo el mundo. También escribo mis propias historias, así que espero ser muy pronto también autora !
Editions Milan · Hachette · HarperCollins · Oxford University Press · Editions Hatier · Floris Books · Editions Auzou · Macmillan ·
· Graduated in Illustration at the Olot School of Art, Olot, Spain (Qualified in 2015)
· Course in Comic Illustration at Joso School, Barcelona, Spain (Qualified in 2015)
· Postgraduate in Illustration for Children's and Young Reader's Publications at the Eina University School of Design and Art, Barcelona, Spain (Qualified in 2016)